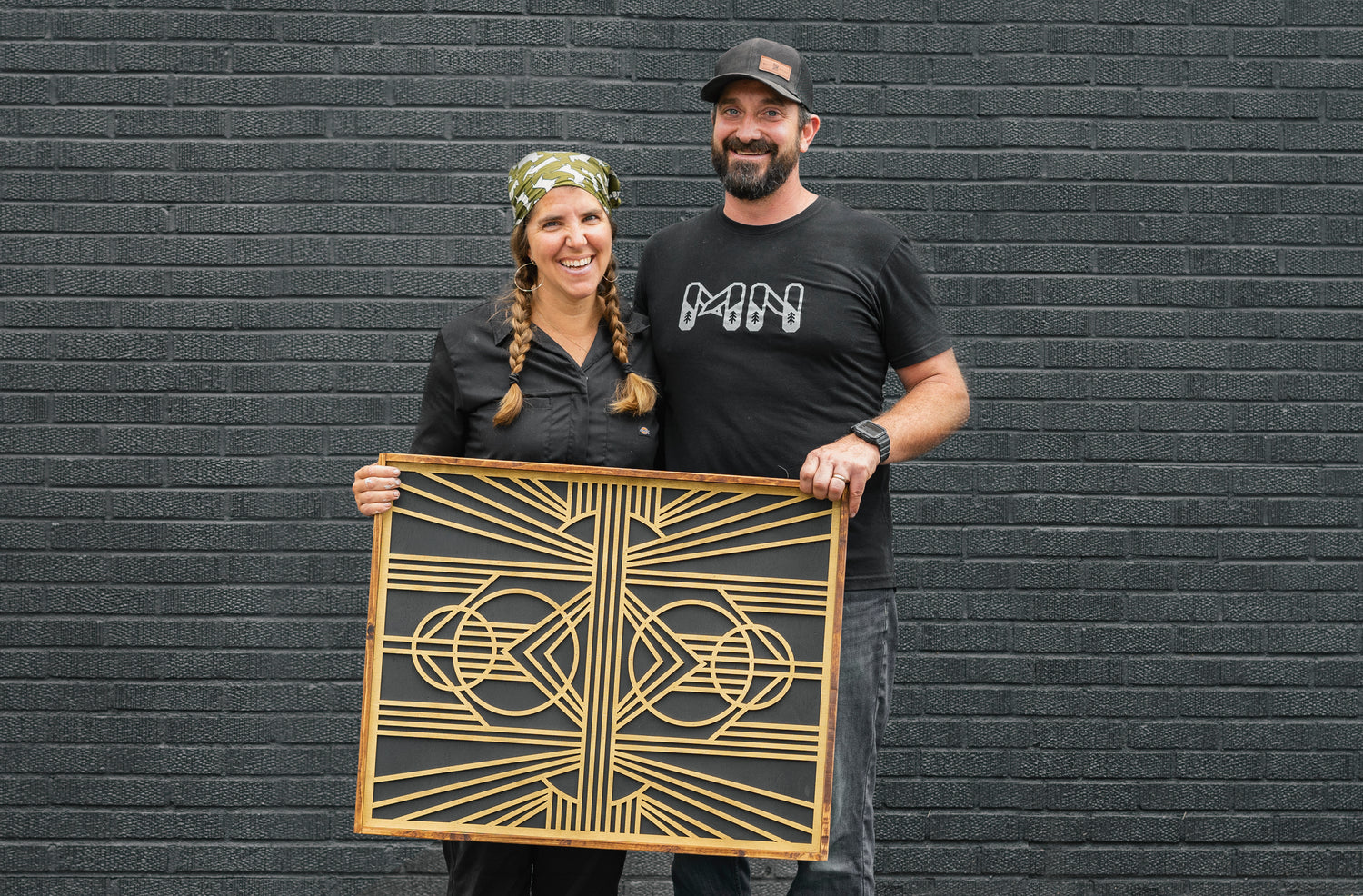 The Baileys
Wood Mosaic Artists, dog lovers and pun aficionados, Anna and Nathanael Bailey are the Duluth, MN based owners and wood artists behind Bailey Builds. The dynamic duo strives towards inspiring their community through all things art!
Learn More
"If you are looking for art made from wood, you came to the right place. Bailey builds is the epitome of small business in America. The artwork done is amazing and the story behind them is even better. You won't find a harder working team than the Bailey's and staff. About to be their 7th year in business and we'll deserved. The Bailey's are also genuine, great people. Don't worry, the puns are free."

-James M.

"Bailey Builds is such a unique treasure to Duluth, they offer so many different handmade goods that are all from local artists. They have beautiful woodwork and the quality is remarkable! You definitely feel welcomed the second you walk through their doors and it's impossible to leave empty handed."

-Lexi N.

"Bailey Builds is a wonderful location and doing great things for the Duluth area. Their store is a perfect stop for home goods shopping or grabbing a great gift. They truly do incredible work! Such wonderful people, I can't say enough good things. I recently bought a piece of their artwork and it has brought so much warmth and beauty to my home. Do yourself a favor and check them out!"

-Chandra D.