Wood you like to hear a story about a messy artist and a structured stud??
Anna and Nathanael Bailey are the Duluth, MN based owners and artists behind Bailey Builds. The couple strives towards inspiring community through art.
How It All Started
Back in 2015 Anna started building artwork from wood scraps in her garage and people fell in love, she couldn't create art quick enough. A few short years later Nathanael quit his job to help Anna grow and Bailey Builds was born. 
The couple's first large project was revitalizing a 1930s-era Texaco gas station into a storefront that would not only showcase their artwork, but also the work of their beloved artisan community. They decided to call their little slice of paradise Bailey Builds and Friends. The storefront is still bustling today with Bailey Builds originals and the goods of 20+ local makers. What once fueled cars, now fuels an entire community!
What We've Been Up To Since Then
Like many small businesses during the start of the pandemic, the couple had to get creative and adjust. This adjustment included hiring more team members, focusing on their online presence, and of course naturally...buying an old funeral home! Yes, you read that right, a 9,000 plus square foot funeral home became the Bailey Builds Collective in 2020. Anna and Nathanael have visions for this space that are larger than life, including a bigger and better storefront along with having creator spaces for their local maker community to have access to.
The Bailey Builds Collective is currently home to Anna and Nathanael's workshop where they spend most of their days creating art with their shop dogs and small but mighty team. Though this may seem like a lot already, the Bailey's are nowhere near done. The new and improved store and creator spaces are still to come and who knows what other ideas they will pull out of their workshop!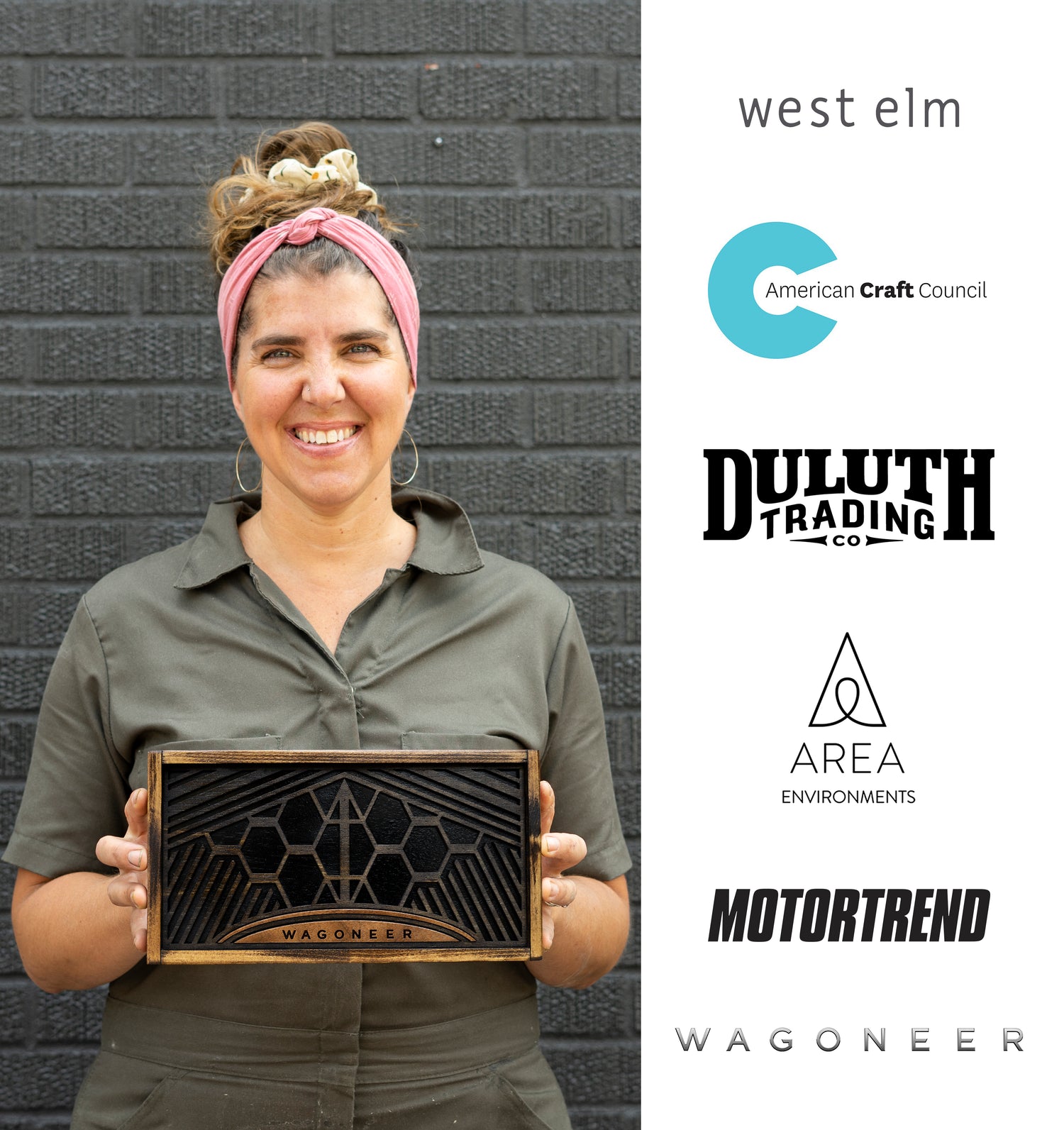 About Their Art & Where It Has Taken Them
The dynamic duo from Duluth, MN has quickly grown and are now nationally renown wood mosaic artists who are pushing their creative boundaries every single day.
The two have been involved in multiple large scale projects that many of you are likely familiar with including Duluth Trading Company, the American Craft Council, West Elm, creating artwork for the new Jeep Wagoneer and MotorTrend, and their latest project, collaborating with Area Environments to create custom wall coverings inspired by their artwork.
Over the past few years, Anna and Nathanael have been developing a new style that is taking the contemporary art world by storm. The bold clean lines and traditional design elements give their artwork a refreshing Americana feel.